Turpin & Anderson Alumni:
Where Are You Now?
Where has your journey taken you since graduation? The Forest Hills Foundation for Education is eager to celebrate your successes and connect you with past classmates.
Your Pursuits & Proudest Moments? We're all ears!
Seeking Reunions or Community Ties? We've got you covered.
Reconnect and reignite the Turpin & Anderson spirit.
We can't wait to hear from you!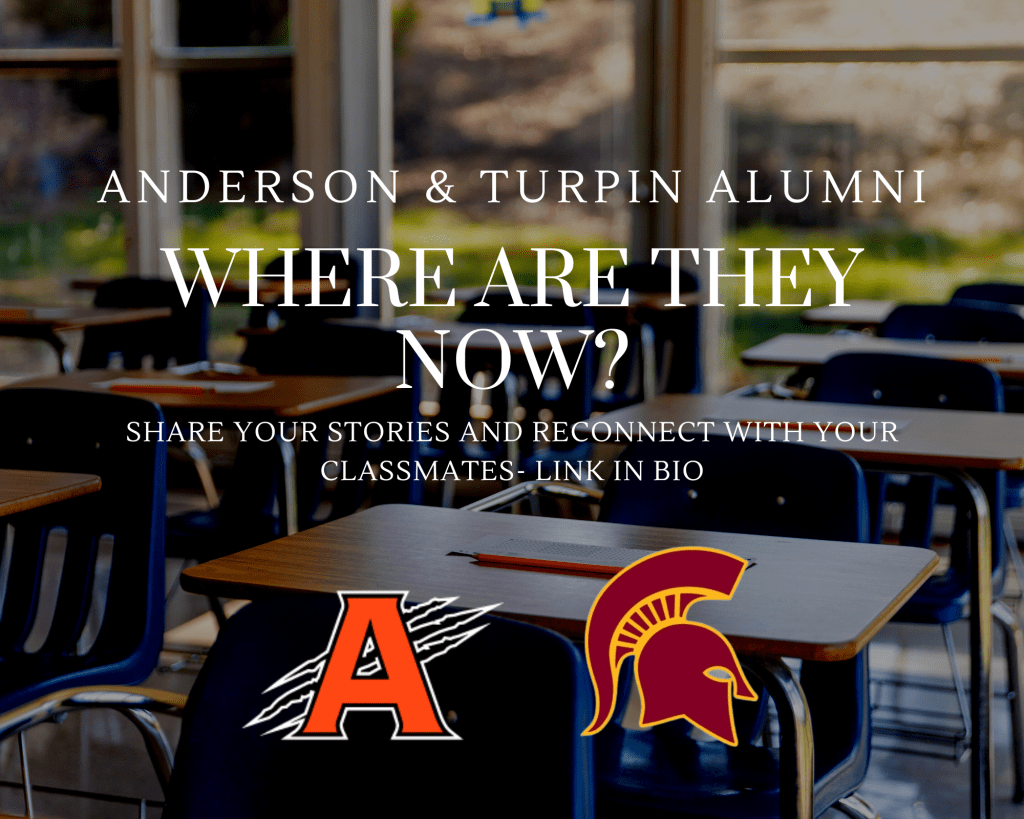 ANDERSON
2010-Present
Sam Mizukawa (2023) – Brigham Young University
Tyler Myers (2019) – Special Education Aide (Working at stepping stones)
Gabby Pawlaczyk (2015) – I am in my 5th year of teaching first grade at Newport Primary School! I got married last year in January 2022, and I live in Withamsville!
Brittany Stuessel (2010) – Connecticut
2000-2010
Timothy Reynolds (2007) – Currently I'm working at Chick-fil-A, my longest place of employment (16 years), helping my brother get his I.T. Business off the ground, and an amateur Voice Actor
Jill Chapman (2006) – College graduate, wife of an Army Major, mom of two girls.
Claire Frederix-Utrecht (2005) – Immigrated to the Netherlands in 2012. Married, mother of twin boys. Working on transformational change and continuous improvement (Lean).
Stephanie Gasnik (2005) – Owns a 17-acre farm/homestead in Williamsburg, Ohio.
Whitney Wyatt (2004) – I work in franchise development for The UPS Store. I also own The UPS Store in Anderson and employ Anderson residents with the goal of serving this wonderful community.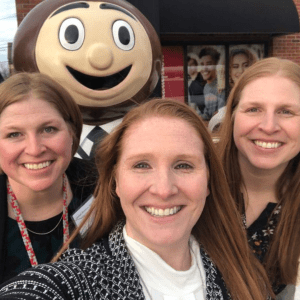 Lauren Teuschler (2003) –
I work with all of my siblings for The Ohio State Wexner Medical Center.
Cameron Rowe(2003) – Received my master's degree in Healthcare Management and currently working as a Practice Manager in Tampa, FL. Previously lived in Nashville and Fort Worth.
Lisa Curry (2003) – Artist/owner – Green Hook Studio, and aerial hoop instructor at Dimension Fitness.
1990-2000
Melanie Hartong (1998) – I oversee a districtwide program that puts students at AHS & THS in touch with local businesses to learn important career awareness and employability skills. I also work with specialized groups of students on skills that build independence with daily living
Erin Zigmann (1998) – I am a homemaker.  I married my soul mate in 2015 and am lucky that he works hard so I can stay home. Still no kids but I am a very proud Aunt of 5 wonderful kids.
Melissa Leaman (1997) – Mom to 4.  Almost to empty nest as my youngest is a sophomore in high school.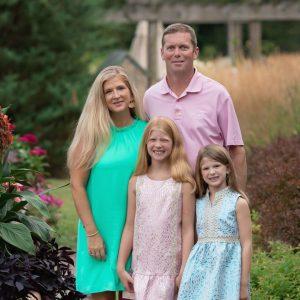 Alexis Bruning (1996) – Drive visual and textual content and marketing strategies for global enterprise clients across various marketplaces, including Amazon and Walmart.
Mendy Stahl (1996) – Successful career in Human Resources. Active member with Forest Hills Band program and other organizations in the Anderson community.
Brett Beach (1994) – Married for 21 years, 2 children ages 20 and 18, I work as a Lieutenant on Ladder 54 for the Miami Valley Fire District and also work for FEMA as a member of Ohio Task Force One Urban Search and Rescue.
Wendy Tracy (1992) – I Have 3 Kids 25.20.14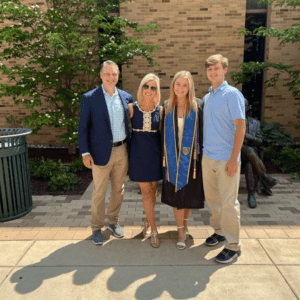 Jennifer Gavin (1990) –
I live in Anderson Township and have had two children graduate from Anderson. I enjoyed volunteering in the district throughout the years my kids attended school there and am happy to continue to be involved with FHFE.
Debbie Morenz-Harbinger (1990) – Obtained my Doctorate in Social work
1980-1990
Paula Copley (1989) I'm a mom of 6, & a grandma of 6! I'm currently finishing my master's and PsyD in Clinical Psychology. I returned to Anderson Township and have a Junior at Anderson and an 8th grader at Nagel.
Robin Maddy ( 1988) – Married 1987 alum Ron Maddy, 2 great kids (Mackenzie & Jackson), CFO of a large Real Estate and development company.
Paul Bromwell (1986) – Still in Cincinnati. I've been full-time in IT since graduating high school. I'm also a part-time Firefighter/Paramedic (since 2006) and a father of 7.
Donald Smith (1980) – I struggled with drug/alcohol abuse during and after high school. Got sober in November 1981. I've been working as an EMT since February 1987.
1970-1980
Michael Geil (1979) – Retired from UPS and living in Punta Gorda Florida.
Lynnette Johnson (1978) – I'm finished with my career. Spent most of it in the Insurance industry. Very rewarding
Tom Chilton (1972) – Charlottesville, VA and Washington, DC
1960-1970
Forest S. Heis (1962) – Practicing attorney since 1969, past FHSD School Board Member for 32 years, member of Anderson Hills Methodist Church, 4 children, 12 grandchildren, member of the Forest Hills Foundation for Education.
TURPIN
2010-Present
DJ Mosby (2023) – Honor Roll, Student of the Quarter
Raina Rindani (2018) – I graduated from OSU with degrees in German and biology. During this time, I pursued neuroscience research and worked in disability services, which affirmed my passion for healthcare. I currently work as an inpatient MHS with plans to attend med school.
Marianne Adae (2017) – I went to Sinclair Community College and got my Associate's in Baking and Pastry Arts. I currently bake for Matt Boosalis at Boosalis Baking. I'm married, a mom of 2 fur babies and I'm also pursuing a career as a singer and actress.
Elizabeth (Hope) Osborne (2016) – Completed 4 years of honorable service in the USMC, separating as a Sergeant (E-5). Now working as an Administrative Assistant under the fiscal officer for the Village of New Bremen.
Mary Rotsching (2015) – I have been living in the Cotswolds region of England with my British husband since 2018. Here I graduated from the University of Worcester with a Bachelor's in Human Nutrition. I now work as a product developer at an English coffee chain.
Tiffany Berry (2014) – Graduated from Miami with my Bachelor's in Communication and Public Administration and my Master's at UC in School Counseling
Taylor Hoffman (2013) – I am a certified Bone Marrow Transplant Nurse at Cincinnati Children's and my wife and I just had our first baby girl in July!
Amanda Armstrong (2013) – I graduated from Liberty University with a bachelor's in psychology. I am now a crisis negotiator.
Krishna Mahadevan ( 2012) – I now practice immigration law, primarily in deportation defense/asylum, family-based petitions, and humanitarian efforts
2000-2010
Hanna Wetzel (2010) – I have a B.S. in biology from Northern Kentucky University and a Ph.D. in pharmacology from the University of Cincinnati and now work as a biology professor at Xavier University.
Elizabeth Mirick (2009) – I've excelled as a dedicated NOC technician & analyst, delivering exceptional technical support and network management. My skillful troubleshooting ensured seamless operations, minimizing downtime and enhancing system efficiency.
Kyle Fender (2006) – As the principal at AHS, I have the great privilege of serving in a leadership capacity in the community that raised me. The Forest Hills community is a special place and I am honored to work here.
Blake Zimmerman (2003) – After graduating from Turpin in 2003 I went to Indiana University where I received my Bachelor in Marketing and MBA. I started in the Food Industry after school with Acosta. I have been married since 2015 and have two daughters and live on Westside.
Emily Smith (2003) – My family and I live in Grand Rapids, MI. My husband, Greg, and I have two children, Jude (10) and Nora (7). I am an occupational therapist and staff development manager for Mary Free Bed at Home. We love West MI and spend our extra time outdoors.
1990-2000
Nicholas Rendler (1999) – ASE Master technician, IBEW inside journeyman wireman, I hold a private pilots certificate and I drink beer like a champion.
Kara Suarez (1998) – I have been in the Tampa Bay Florida area for over 20 years now. Currently going to school to become an RN and trying not to lose my mind raising my 4 teenagers.
Kaitlin Schneider (1997) – Anderson Twp, raising my 3 kids who are future Turpin High School students!
Marcy Shepardson (1994) – Bloomington, Indiana
Chuck Boyer (1993) – Live and work in Northern VA (Washington DC) since graduating from Virginia Tech in Aerospace and Ocean Engineering. Married for 22 years with 2 kids, 20 and 17.
1980-1990
Jamie Verdin (1990) – Been working at Nagel Middle School for over 20 years and still live in Anderson Township.
Heather Varner (1988) – I live in Cincinnati with my husband Dan Varner, our two teenagers, and two labradoodles. Our daughter is a sophomore at UC and our son is. Junior at AHS.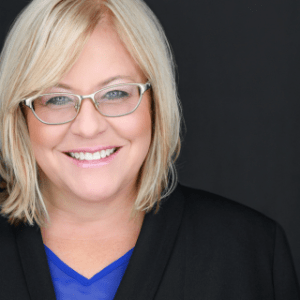 Christa Long Martin (1986) – My husband and I own Addressed for Success in Anderson Township. I started the print and mailing company 30 years ago. I am a proud Spartan Alumni with 3 children Spartan alumni's and one more who will graduate in two years.  Go Spartans!
Melissa Allen (1985) – Former Bailiff for Clermont County, Ohio.  Ret. Officer for Homeland Security.  Enjoying a quieter career at the best local attraction in Cincinnati until full-time retirement strikes me.  Happily married to Tim Allen, we own Industrial Packaging Group.
Amy Regensburger (1982) – I live in Bethel, Ohio
1970-1980
Beverly Bennett (1979) – Returned to Cincinnati 5 years ago after living in Rhode Island, Portugal (4 years), Columbus OH, Italy (20 years).
Ellie Miller Knauss (1978) – Educational Philanthropy (Knauss School of Business at University of San Diego, Knauss Veterans Center at Texas A&M University, Indiana University Knauss Scholarships, etc.)
David Mowrey – I live in Estero Florida